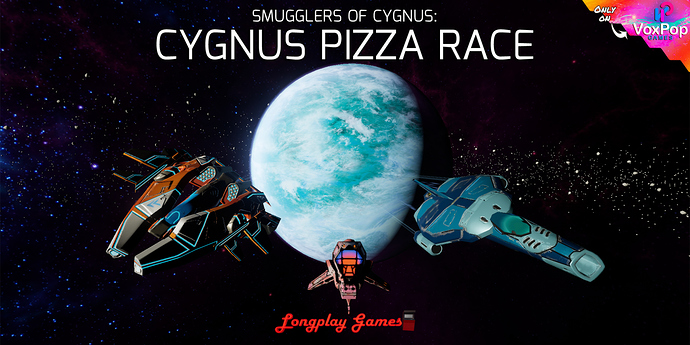 Out Now, Only on VoxPop!
Welcome to the greatest challenge in the Cygnus Galaxy: Getting a deliveration job with the Cygnus Pizza Federation!
Compete against the galaxy's finest pizza delivery wannabes in this high-speed thrill ride! Challenge your friendships and sabotage your friends in two-person, head-to-head local races that put your piloting skills to the test in . . . The Cygnus Pizza Race!
Launched at $4, and will unlock a number of advantages in Smugglers of Cygnus, such as special ships, quests, and ability bonuses!