The new season is coming in hot, and the new trailer debuts tonight on readysetindiegames - Twitch' stream. Hope to see you there!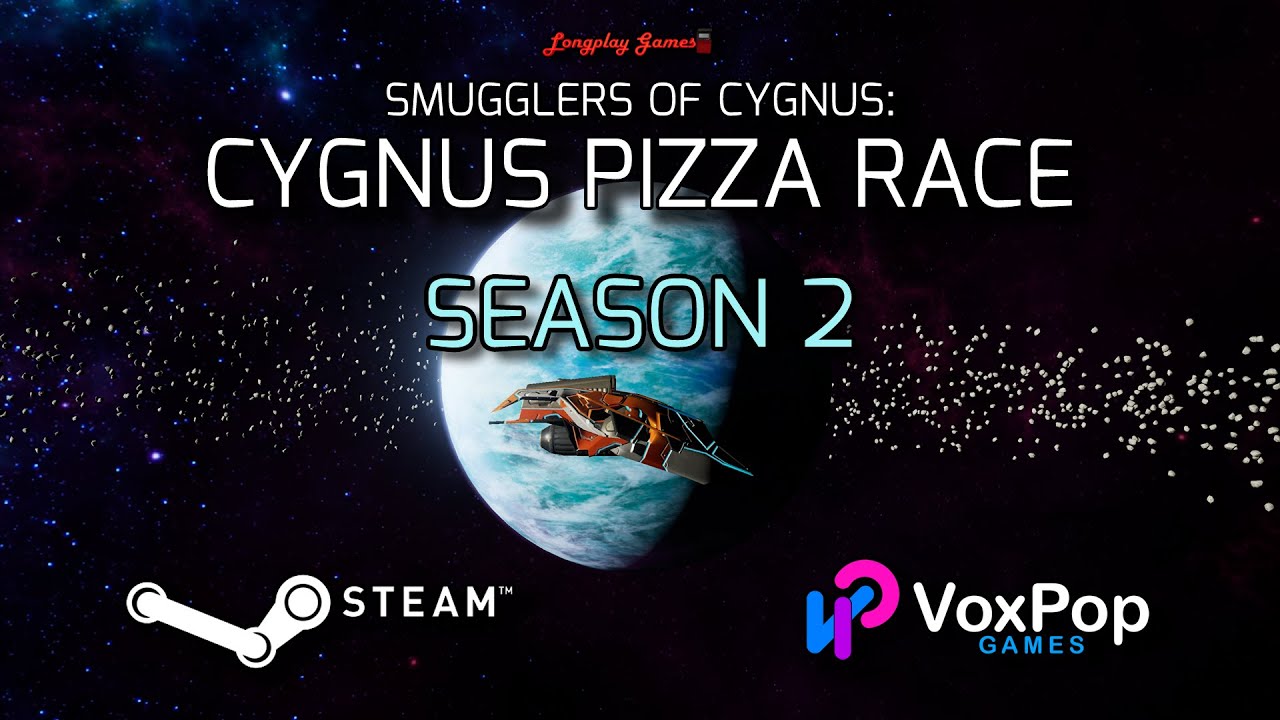 Wishlist Season 2 now on Steam or VoxPop Games!
Cygnus Pizza Race on Steam (steampowered.com)
https://www.voxpopgames.site/store/317
Welcome to the greatest challenge in the Cygnus Galaxy: Getting a deliveration job with the Cygnus Pizza Federation! Now with new tracks, new ships, and new challenges!
Compete against the galaxy's finest pizza delivery wannabes in this high-speed thrill ride! Challenge your friendships and sabotage your friends in two-person, head-to-head local races as you put your piloting skills to the test in . . . The Cygnus Pizza Race!
See more on IMDb: https://www.imdb.com/title/tt13016896/
or visit our site: https://www.longplay.games/
Soundtrack by Hexenkraft: https://hexenkraft.bandcamp.com/
Voiceover by Michael Schwalbe: https://michaelschwal.be/