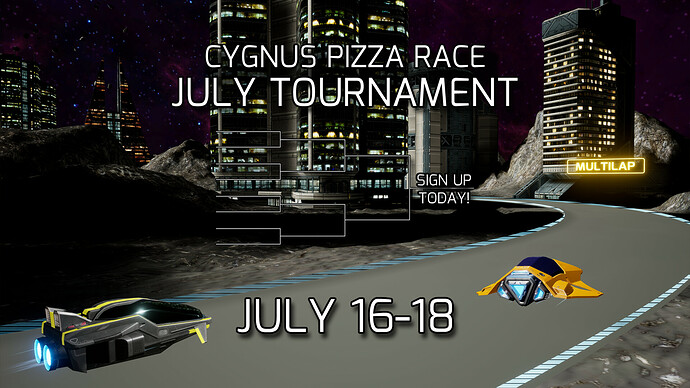 Raced July 16-18.
Track voting ends July 11th. Racers can start racing the voted tracks starting July 12th. Signups end July 14th, brackets will be announced on the 16th!
For beings just joining us, let's go over the rules:
Post below or contact us on twitter to sign up
Share the track list below so that everyone can vote on tracks for the racers to compete on. They will be run in the order of votes . 1st, 2nd, and 3rd place tracks will be run in that order , etc.
You can start submitting qualifier times as early as July 12th
There will be a kick off stream on Saturday morning that will open the challenge. At that point, just go into Settings → Reset Track Times, as it'll be easier to collect your track times.
Race those tracks all you want , and get those great race times! Make sure to screenshot your times.
Post your best times for the tracks to twitter/this thread. At least to one of these for it to count!
FINAL TIMES FOR ALL TRACKS must be posted by Sunday Morning, 10am Eastern Time.
The FINALISTS will be contacted to arrange a costream Sunday (at a mutually good time), and then the final race is a head-to-head costream, best out of 5 … on the brand new track!
Due to the odd number of entrants, the top 8 times on the qualifying track will go to the semifinals to race in the bracketed competition.
Patreon backers will have an opportunity to request a single bracket reshuffle.
What good is a contest without prizes?
Well, here's what you're competing for!
Every official contestant gets stickers only available to tourney racers.
The winner gets an official Cygnus Pizza Race hat, as seen in game (and not for sale), an in-game decal for their ship (of their own graphic), a pizza, and automatic entry into the Tournament of Champions where they will compete for a paid voice role in Smugglers of Cygnus .
Track voting results:
Qualifier Track: Track 15, Luminos Track 1.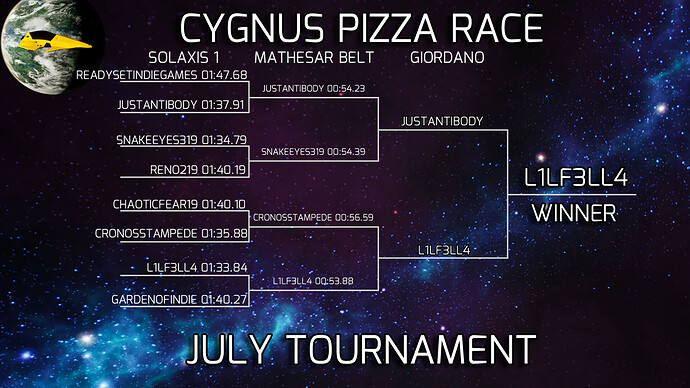 Each Patreon backer gets 1 chance to reshuffle the brackets prior to the end - so this image may update later!
Standings
Qualifier Results: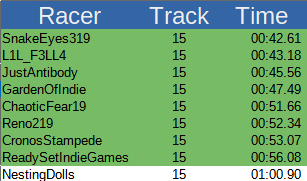 Current Solaxis 1 Track 2 Times: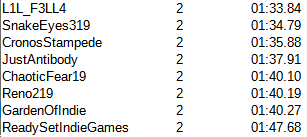 Current Mathesar Belt Track 9 Times: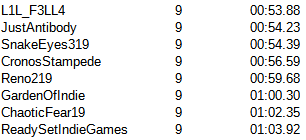 Recap: