I see I'm too late to vote, but am I too late to join the lineup? It's been too long.
Not too late @nekobun! Welcome. I look forward to your times!
HI FELLOW SEPTEMBER PIZZA RACERS!
So here's my plan for chapeau and 'za victory. I'm hoping you all work with me on this, because I want to be champion but have this weird little thing called "limited skill":
FIRST, I am going to race right now on Track 17 then will put up my first placeholder times. Your part in my plan is to race like the wind but NOT PUT UP YOUR QUALIFIER TIMES. At all. Gotta make it look fair. No placeholder times, especially those that are faster than mine, please.
Close of the QUALIFIER ROUND is SATURDAY 18 September at 10:00 (a.m.) ET/ 07:00 (a.m.) PT / 14:00 (2:00 p.m.) UTC, so you don't have to wait long AT ALL.
Now I'm also gonna be laying down placeholder times here today, because if something happens (read: Ice Cream or Taco Truck passes by–DON'T JUDGE!), and I don't have times, then I don't win, either.
And I want to win.
So remember:
DO NOT POST PLACEHOLDER TIMES TODAY ON TRACKS 17 (Qualifier), 15 (quarterfinal), and 16 (semi-final)! You might accidentally beat my times, and that would kind of ruin the whole "Jess wins" plan. Then I'll take chill laps around Track 18 for you and thank each and every one of you personally.
Teamwork makes my dream work. THANKS ALL!
Signs up
This will be fun

Early qualifier time, best I could whittle it down being new to the course and a couple beers in already. Need to nail that tunnel entrance better.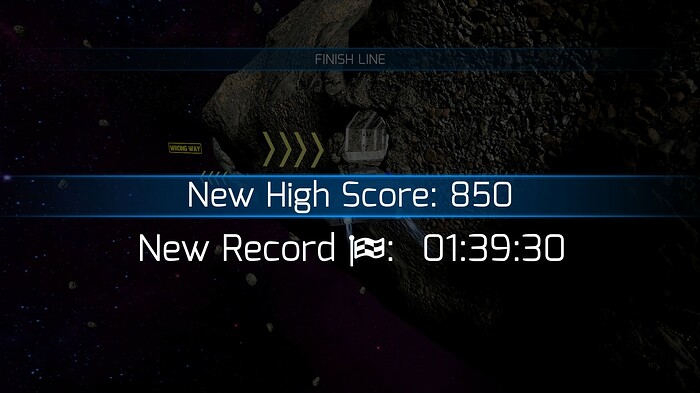 First on the board!
Nice start to the competition @nekobun!
Track 17! I beat 5 minutes this time! Woo-hoo! I am a champ-ee-on!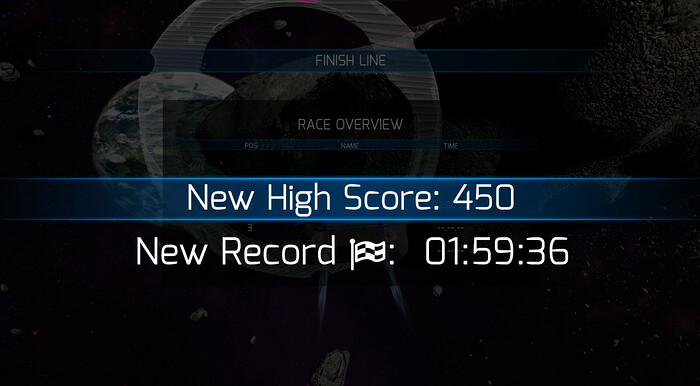 Track 15!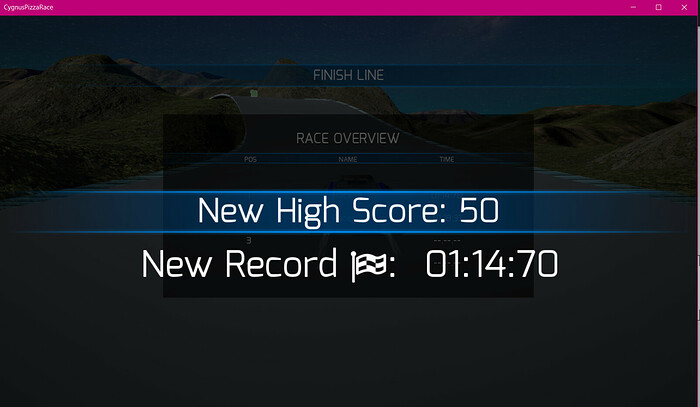 Track 16!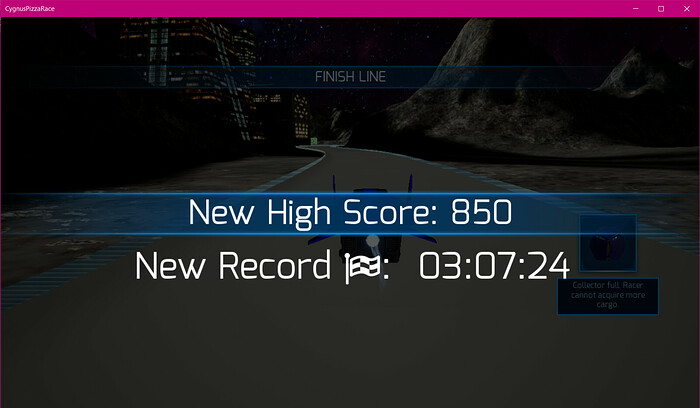 So these are the times to ( * wink! wink! * ) beat.
And @JustJess on the board with placeholders for the race tracks. Best of luck!
New Track 17 Qualifier Time! And under two minutes, too!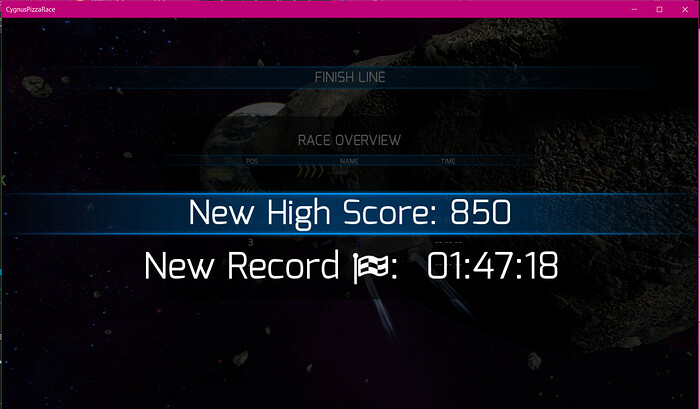 Going for that Sub-01:00.00 on Quarter-Final Track 15: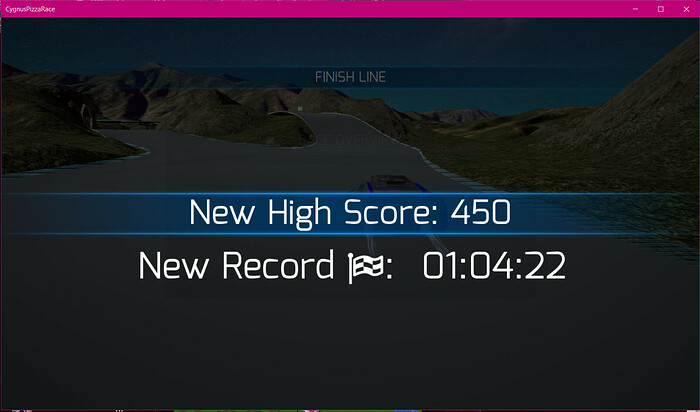 A new faster time on Semi-Final Track 16 . . . hoo Nelly, that's a winding boi. Pro Tip: Take the tunnel under the building. Trust me. Please?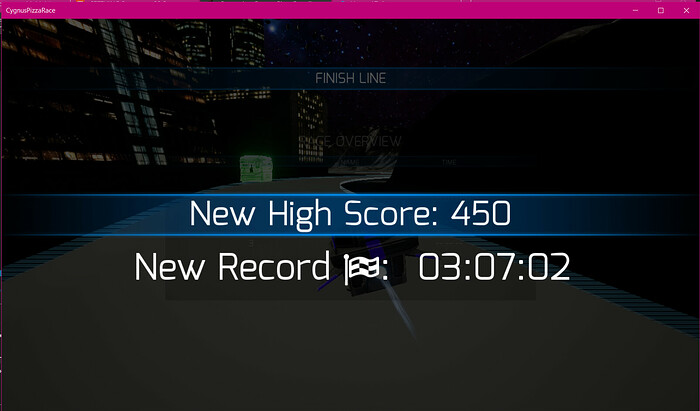 I am personally looking forward to it being just us, @nekobun, since September's new rule is: "Posted on the Forum or It Didn't Happen".
So you are quite quick on Qualifier Track 17, and I'm good to be in second place in the Qualifier round. But the Quarter-Final Track 15 and Semi-Final Track 16 are where we must band together and convince others not to post the forums.
Nekobun vs. Just Jess for the hat. We could do this.
That's actually a rule from June, but we always try to be easy to work with

@FadedKamui coming in hot: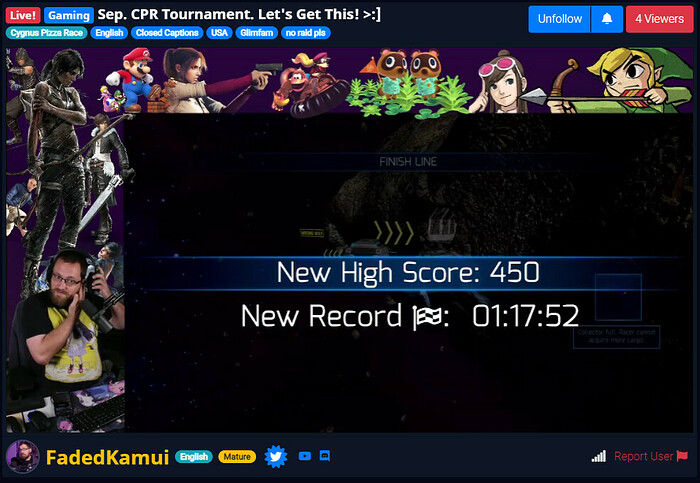 holy mackeral! @FadedKamui with a sub 40s track 15!
My first times of the month.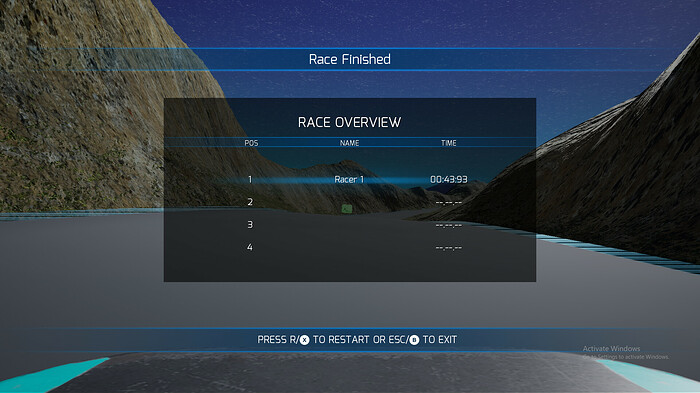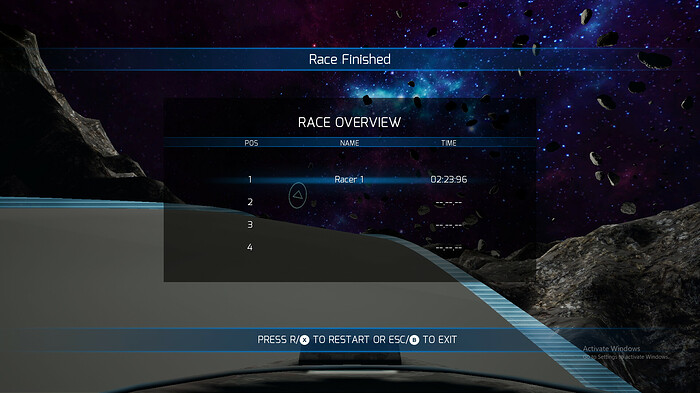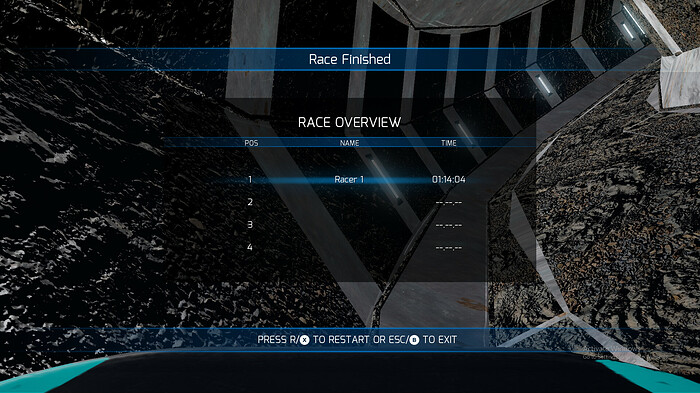 Will have time to go for some better times tomorrow, looking forward to seeing the times to beat!
Thanks all! Those times have been updated and recorded.
Alright! The competition is heating up now for sure!