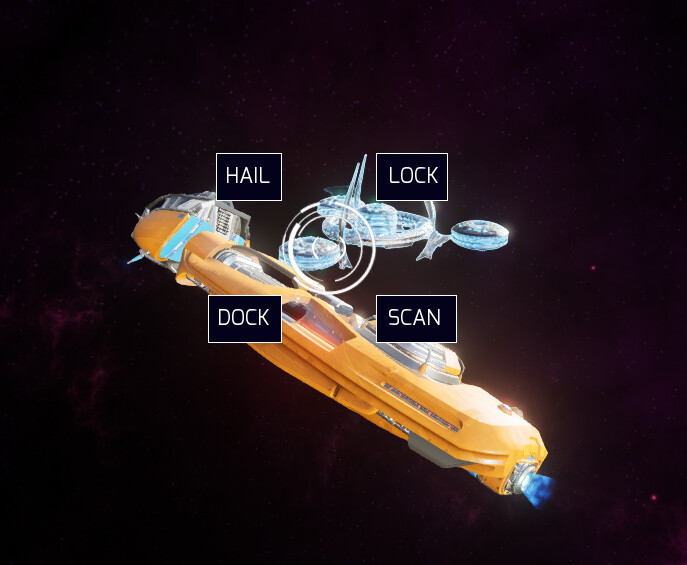 ALPHA 0 Patch 6:
UI work, gamepad work, game loop work.
Mouse/Cursor over to interact with objects - not required for deliveries.
You now get paid for jobs!
You can now see how much mass you're carrying, and make sure to check the information before you take a job, it will tell you if you're overloaded! Click the "i" or press i, or "Y" to get the details in the job board.
Windows Direct X 10 option removed from the Itch startup selector, it performed very poorly for people with DX11. You can still launch the game with -dx10 to use that mode.
DX12 raytracing mode added to Itch startup selector. This mode will only ship with the deluxe edition, but feel free to check it out for now! It will be very slow if you don't have an RTX card.
Everyone seems happy with the size/performance of the "Standard Edition" so far, but please let me know if you have feedback.
New UI interaction still in progress - working fine for ship configuration and job board, but the new UI concept for the scanning interface is still WIP.
The keymapper is still fussy, and has been disabled for the moment. It will return!
Lots of graphical tweaks and tunings.
UI/HUD system is undergoing a massive change, somewhat starting to show.
As always feedback on the forum is appreciated, you can go here: Alpha 0 Feedback Thread or you can join the chat server and tell us directly! https://matrix.to/#/#longplay_games:matrix.org
We're not quite there when expected due to taking time to make sure gameplay didn't suffer too much on gamepad, but we're at the point where deliveries can now be completed, you can loop them, and make a fair bit of cash.
There's still a bit more weirdness than I'd like to call it WP0, but we're very close.